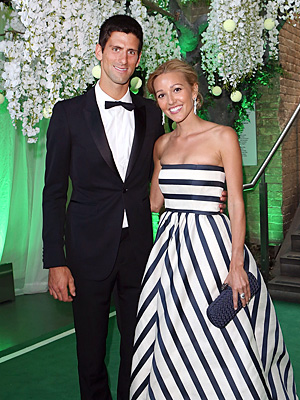 Tim P. Whitby/Getty

Talk about a grand slam: Novak Djokovic is a dad!

The pro tennis player and his newlywed wife Jelena have welcomed their first child together, a son, Djokovic announced Wednesday on Twitter.

"Stefan, our angel baby was born! I am so proud of my beautiful wife Jelena," the proud new dad Tweeted.

"Thank you s

...